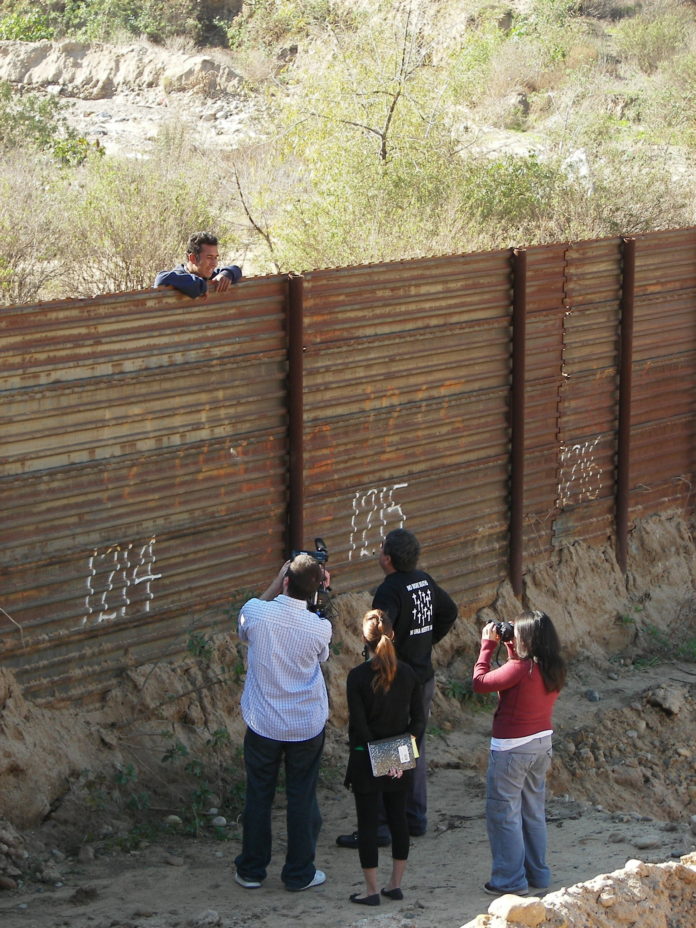 "Undocumented" is being released at an exclusive event hosted by Libby and David Hunt in honor of friend, Dallas-native and director Justin Malone. The private screening will be followed by a Q&A session with Hunt, podcast host of Libby's Movie Hunt, and Malone.
The film, originally shot and edited by Malone and produced by Robert Curlin in 2008, is an eye-opening look past media half-truth to all sides of illegal immigration, the biggest cultural challenge facing America today.
Hunt was unaware of the film's existence until she viewed it last month. "I have known Justin for many years and could not believe he was sitting on this amazing, untold story," said Hunt. "This film is more relevant than ever given the debate in our country, so I immediately encouraged Justin to resurrect it for a wider audience."
At the age of 25, Malone traveled to over 24 U.S. cities and Guatemala; compiling nearly 320 hours of interviews, protest rallies and heated exchanges from multiple perspectives. "Looking back at my younger self, I was not prepared for the physical, emotional and psychological impact the filming would have on me," said Malone. "I am amazed at how much I am still learning from this film today."
"Undocumented" first screened at the USA Film Festival and rose to local popularity, but distributors felt its political stance was "too neutral" despite its powerful voice. The message was clear – Americans weren't ready for this cultural phenomenon.
Fast forward to 2018, a time of divisiveness amidst Trump's immigration stance and the upcoming mid-term elections. "Frankly, I am shocked that 'Undocumented' is more relevant now than the original filming," said Malone. "It was a prediction of where we'd be today."
The Hunts and Malone are thrilled to share "Undocumented" with the world, beginning with their Dallas community.
The private screening will take place at Highland Park Village Theatre on August 16th at 7:00pm. For the film trailer, visit www.undocumentedfilm.com.