WINDSOR, Ontario, Dec. 13, 2018 /PRNewswire/ — Anyone who has experienced the loss of a pet knows how difficult it can be to move on and how alone it can feel when other people fail to realize just how important that animal was to their life. To celebrate the animal-human bond and bring some hope and solace once that pet is gone, Melissa Lyons has created a new book, Until We Meet Again: From Grief to Hope After Losing a Pet.
Although written and illustrated like a children's book, Until We Meet Again is meant for an adult audience too. Lyons says, "In talking to people, I was floored by the number of people who stop living and can't get back in the world after losing their pet. In some ways, I believe losing a pet can be even more devastating than the loss of a human being."
Whimsically illustrated by Patricia Henderson, Until We Meet Again features a story told in rhyme from the pet's perspective. It begins: "There's a place in my heart where you will always be, and it's full of memories of just you and me. Wet kisses and snuggles, my nose on your face, we've shared many memories we'll always embrace."
In an interview, Lyons can address:
What to say to children when a pet dies
Remembering the important lessons pets teach us about unconditional love and forgiveness
Being as kind to yourself as you cope with pet loss as you were to your dog or cat
Rainbows, butterflies and other gifts our pets send us after they are gone
About the Author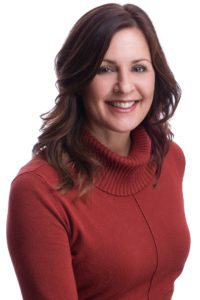 Melissa Lyons grew up on a farm where animals were an important part of her life. She is an award-winning author, speaker and entrepreneur who has been featured on CTV News, CBC radio and other media outlets. She is passionate about helping people connect with and embrace fresh perspectives when faced with loss or tragedy. Her debut book, I Will Always Love You, has helped thousands of people move forward with their lives. Her new book about pet loss, Until We Meet Again: From Grief to Hope After Losing a Pet, will be published in December. Both books are stories about love, healing and hope to share with your loved ones. Lyons also offers workshops and speaks on The Power of Pressing Pause.